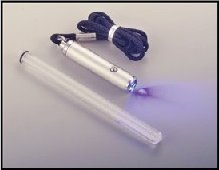 To use as a color flashlight, unscrew the acrylic wand.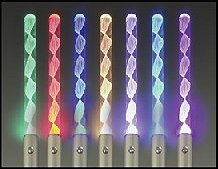 Press button to change color, or use the "Rainbow Strobe" mode.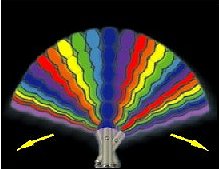 Wave, and the 7 colors appear as a floating Rainbow in the air!
Create stunning visuals that go with the music.
Experience the ultimate Optical Ecstasy!
Chose any one of the 7 Rainbow Colors to fit your mood, or use the astounding "Rainbow Strobe" function to catapult your dancing to the next level of artistry!
When you see the flickering white light, wave and the 7 colors appear as a Rainbow floating in the air!