Liberty Lights
$12.95 includes 2 AA alkaline batteries
First there were Rainbow Sparklers, now Golden Spiral brings you Liberty Lights, the ultimate light toy! Imagine holding a luminous flaming torch, wherethe flames are made of glittering, iridescent water that changes color at the flick of your wrist. Originally created by Golden Spiral for the 1996 Olympics, Liberty Lights were called "the hottest souvenir"
of the event by the Atlanta Constitution daily paper.

click here to go to the Liberty Lights page...
Rainbow Sparklers
$9.95 includes 2 AA alkaline batteries
Every girl is a princess and every boy a magician with this multicolored sparkling flashlight. Always a hit at birthday parties, and as popular with adults as children, this brilliant light toy is both beautiful and functional.
'Belly Lights'
$9.95

Flashing Navel Charms- Belly Lights are an alternative to navel piercing for girls of all ages, with a twist - these illuminated charms flash and blink! Using hypoallergenic skin adhesive and hydro foam, Belly Lights adhere to any navel, and flash a brilliant display of red,orage & yellow or blue, orange & yellow light. Belly Lights can be sized to fit, are easily and safely removed, and can be reused as often as you wish. Lighten up your waistline with the original Belly Lights - Don't be fooled by cheap imitations! Batteries included.






'Flashing Magnetic Body Lights'

$5 each -including batteries
The hottest new item this year! Our Magnetic Flashing Lights use anextremely strong magnet to attach to jackets, shirts, hats, ears...even dog collars! These lights strobe Red and Blue, and sometimes add yellow and green to the mix. They are very bright (so they can be seen in the daylight) but really light up the night after the sun goes down! They all come individually packaged with 2 LITHIUM 3v batteries installed so they flash for at least 8 hours per set. Extra batteries are available -12 for only $3.00 if ordered with the lights.

$5 each, or 12 for $36. Call for unbeatable prices on larger orders.




| | |
| --- | --- |
| | Butterfly |
| | Dolphin |
| | Heart |
| | Star |
| | Flag |

or 12 for $36:
*call or email me to designate style(s) wanted.
The NEXT generation eternaLight(tm)
Model X2 - "Rave'n2"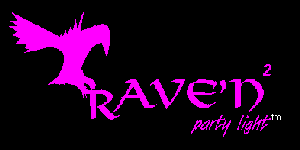 $39.95
Battery life up to 500 hours!
Uses 3 regular AA alkaline batteries.
Up to 100,000 hour lamp life!
Water resistant up to 100 feet!
Concrete drop/shock resistant up to 10 feet!
Ergonomic shape - comfortable to hold!
Large strong lanyard hole - easily attaches to strings, ropes, clips, etc.!
Battery saving Timer!
Dimmable!
Visible from over 2 miles!
Special effects!
Colors combine to make a near white light flashlight!
Glow-in-the-dark keypad!
Mind BLOWING multi-color visual effects!
Plays games! 12 modes of FUN functions:

click here for complete info. on the Rave'n 2





LED 'Spiral Light'
Amazing color-changing Light Wand

-sleek stainless steel casing, very durable.
-comes with 3 alkaline batteries
$14.95

-the light cycles through color-fades of the rainbow colors,
both rapidly and slowly...

-swing it around in the dark for really cool effects!

(note: the animation is only an approximate simulation.)

Rainbow Wave Wand
The ultimate Dance and Party toy!

-sleek stainless steel casing, very durable.
-comes with 3 alkaline batteries
$19.95

This Elegant Light Jewelry is Great with Music!

Be the life (and the LIGHT) of the party as you weave your magic with the Rainbow Wave Wand!


To use as a color flashlight, unscrew the acrylic wand.


Press button to change color, or use the "Rainbow Strobe" mode.


Wave, and the 7 colors appear as a floating Rainbow in the air!

Create stunning visuals that go with the music.

Experience the ultimate Optical Ecstasy!

Chose any one of the 7 Rainbow Colors to fit your mood, or use the astounding "Rainbow Strobe" function to catapult your dancing to the next level of artistry!

When you see the flickering white light, wave and the 7 colors appear as a Rainbow floating in the air!




LED Blinking Bracelet

$4.95




Press the middle jewel to make all three jewels blink and glow! The bracelet is available in 4 different colors: Green, Blue, Pink & Purple.

Spectrix Laser Visors
Experience Amazing Rainbow Effects!
$4.95
* Out of Stock!

These visors use a hologram lens to display a myriad of rainbow patterns in spectral colors. They are great in viewing holiday twinkle lights, candlelight, streetlights, and fireworks. The frames comes assorted in 8 vibrant metallic colors.

-just put them on and let the show begin!
-what you see: rainbows everywhere!


* Out of Stock!
Home | LED Lights | Cool Stuff | Party Toys | Order | Contact